There's a reason that photo booths are so popular at weddings and events. They're guaranteed fun! And the pictures really help capture the memories of that day.
These are the same exact reasons why I love to have a photo booth in my classroom for special times of year! The first day of school, holiday parties, and the last day of school are all great photo opportunities. And since most parents aren't always present during some of these memorable moments of their child's school year, they appreciate having them caught on camera to be able to share with them. Photo booths can also liven up the seasons and add some fun during, fall, winter and spring when there are no holidays.
When I use the phrase photo booth, the word "booth" is up for loose interpretation. It doesn't need to be an actual booth in the literal sense. It can be anything from an elaborate backdrop to a simple piece of butcher paper, or no backdrop at all other than a natural background. It really just means any designated area in your class community where you're taking pictures.
Most photo booths at special events nowadays also include funny little things for guests to wear (hats, silly glasses, etc.) and/or props for people to hold in the photos. It makes it more entertaining for adults, and it's no different for kids! I just change out the props depending on the holiday, season, or occasion.
Here are the photo props that I've been currently using throughout the school year. You can click on any of the headings or photos below if you'd like to order the printable props through the shop in my website. They can also be found in my store on Teachers Pay Teachers.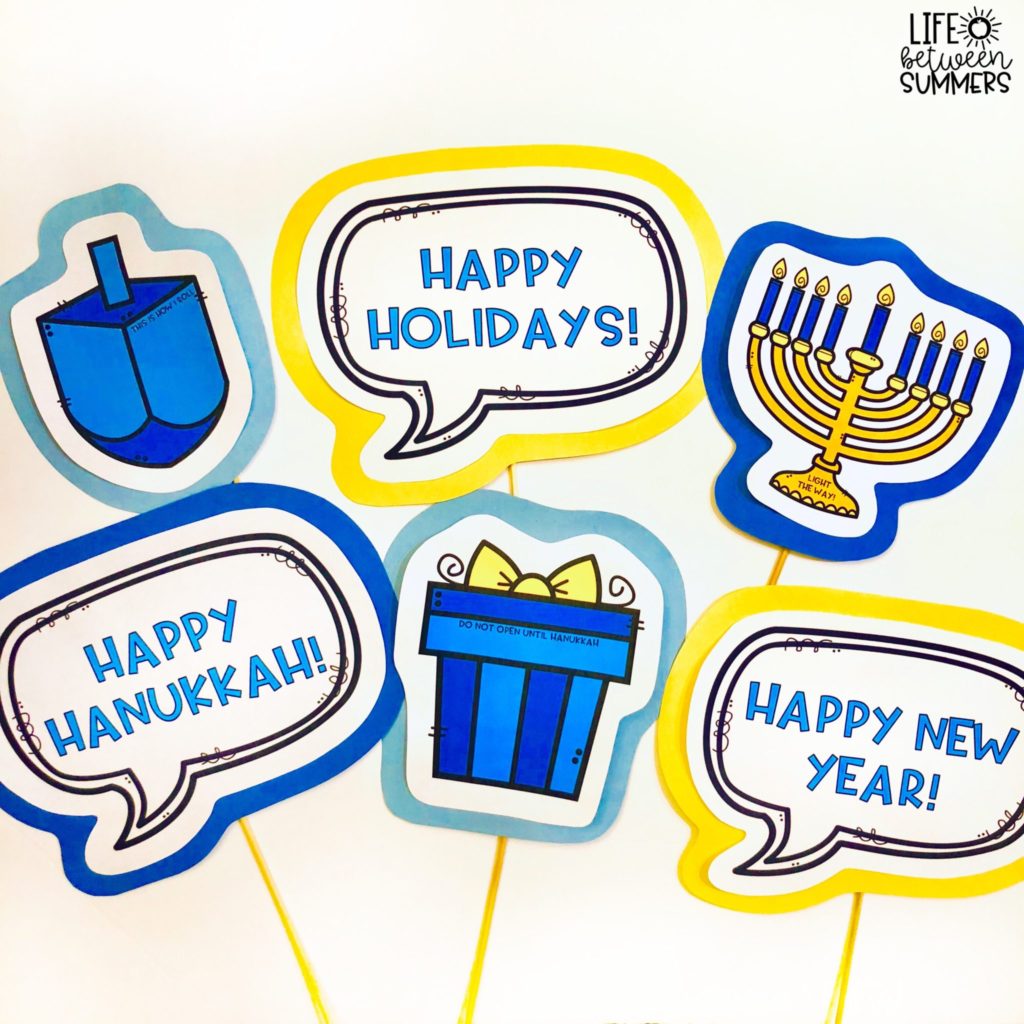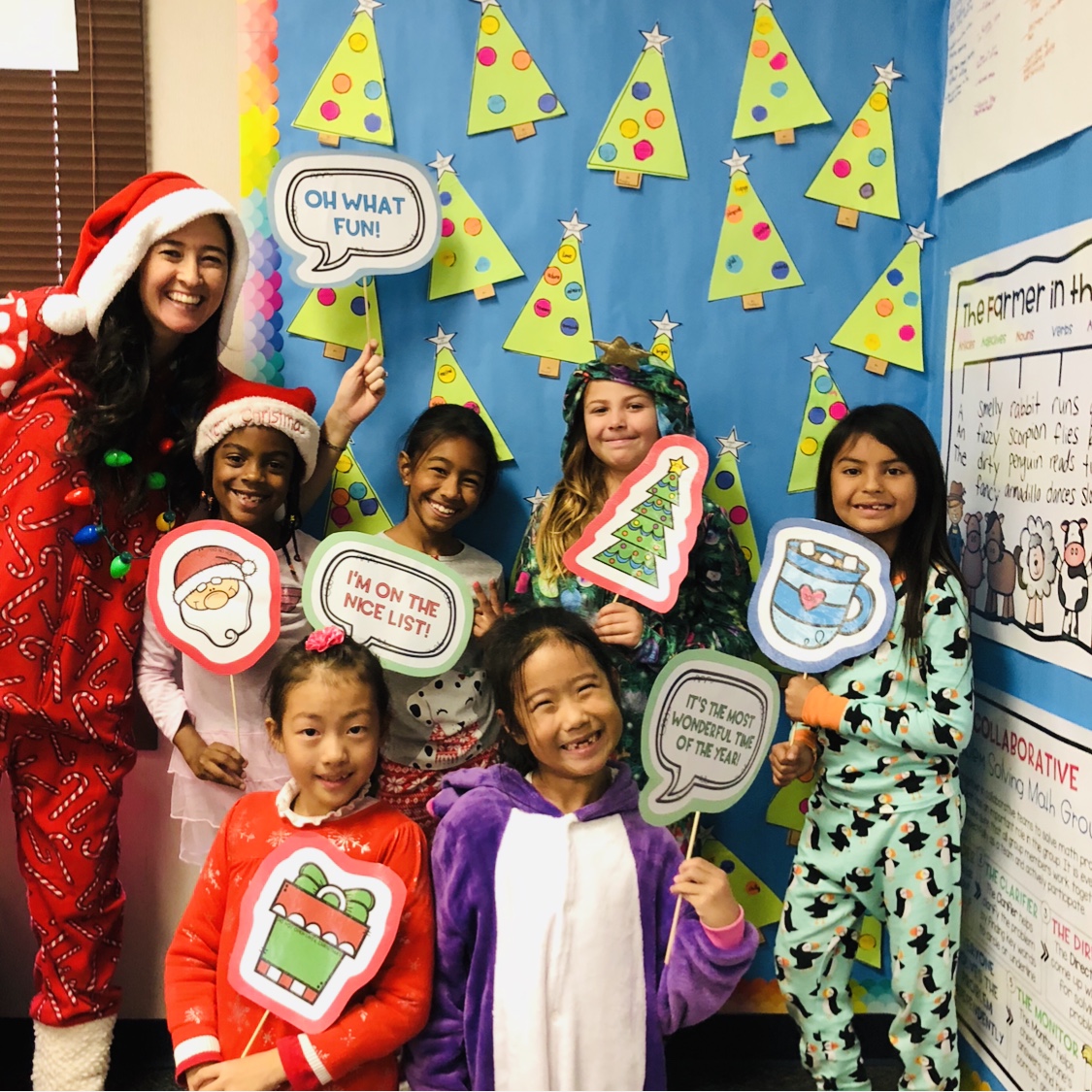 Teacher teams love them too!
This is a special event that our school holds every year, and last year the coordinator asked if I could make some props for the school-wide photo booth.
At Senior Walk, graduating school seniors come back to visit us (their former elementary school). They do a celebrity-type walk through the hallways, as the current students wave posters and cheer for them. It's a fun blast from the past for the seniors, and I think it's great for the elementary students to see what an accomplishment it is to graduate. Plus, I LOVE getting to be reunited with many of my former students from years past.
I hope to make more in the future, possibly for St. Patrick's Day and other school-wide events, such as Grandparent's Day. If photo booths are something you are planning to do year round in your classroom, you can bundle and save with the Holiday & Seasonal Photo Booth Props: GROWING BUNDLE (PreK-6th Grade). This bundle is also available on TPT. For the props that say a year from the past (for example, the "2018" on the apple prop for the first day of school), these are updated annually so that the resource can be used year after year.
The props themselves are super easy to put together. Simply print on regular paper or card stock, cut out the images, and laminate if desired. Then just tape a popsicle stick onto the back, or I personally use skewers (like the kind you would put kabobs on at a BBQ) because they are longer and therefore easier to hold. You can get them at most grocery stores, or discounted in bulk on Amazon.
Depending on the occasion, you can also choose to throw in fun items for students to wear to go with the handheld props. For example, Santa hats at Christmas time, sunglasses for the last day of school, etc.
Have you ever done a photo booth with your class? Can you think of an event where it would be fun to try one this school year? I'd love to hear about it!