Call me old-fashioned in the digital world we live in, but "snail mail" will always warm someone's heart in a way that email just can't. Anyone and everyone is busy, on-the-go, and lazy (I mean, efficient) when it comes to sending a message.
The fact that it takes a little more effort on someone's part to go purchase a postage stamp, hand write a note, and take a trek out to the mailbox makes people that much more appreciative when they receive mail that is not an electricity bill.
This is one of the reasons I've always liked to send postcards to my students before the new school year starts. Getting mail that is specifically addressed to them is probably a rare and special occasion, and the thoughtful gesture is not lost on parents either. It's a great way to make a first impression as their child's new teacher and welcome them to your class community.
Which is why today, I'm sharing some different postcard designs (if you find one you like, just click the photo to find it in my shop)! Any of them can also be found in the Life Between Summers store on TPT.
All of the front cover images are editable so that you can easily customize with your own name.
For the back of the card, you can either handwrite or type your message to each student.
These cards can be printed back to back on heavy card stock, but I like to make my life easy and have usually just send them to a print shop. Many print shops like VistaPrint also have a specific "postcard" printing option and they turn out great! There are tons of options on-line, most of which will even mail the cards for you. As you can see, this whole idea of being lazy/efficient has come full circle now.
If any of the postcards match a theme for your classroom, you might also be interested in a back to school PowerPoint presentation to match. It helps you make sure you don't forget to cover any important information, plus I've personally always liked that it'd give parents something to stare at other than me!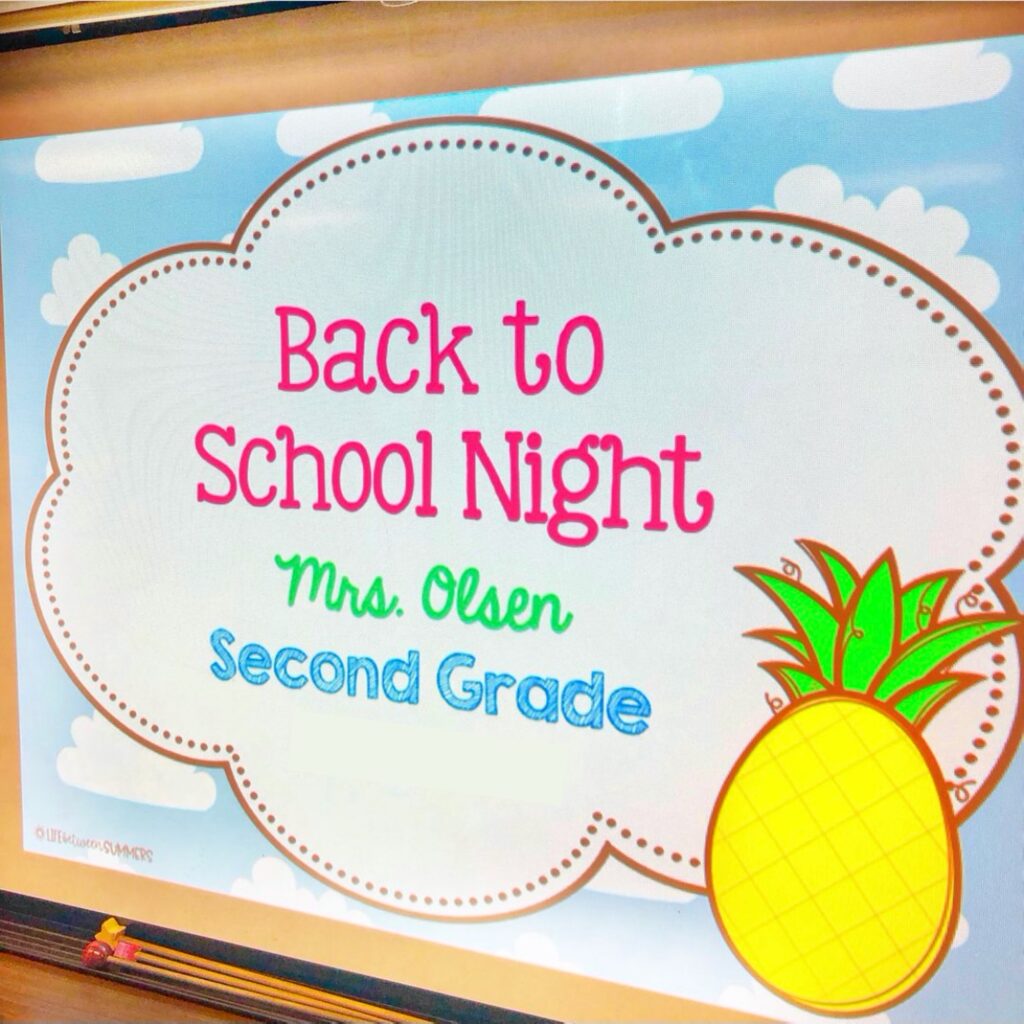 Choose from five different editable presentations:
If you want to tie it all together at the end of the school year, I also have postcards that you can give out during the last week of school. Better yet, you could mail them to your students over the summer! It's always such a fun surprise, and it really means so much to a child that their teacher is thinking of them even after the school year has ended. You might even choose to use these cards as a way to invite students to be pen pals. Click on any of the photos to get these designs (which are also all on TpT). I threw in a watermelon one too since it's perfect for summertime!
The cards are all available individually, or you can bundle and save when you get both the Back to School and End of the Year cards together.
Whether this might be your first year sending out postcards or you're just looking for some new designs, these are a great way to help get your new school year off to a bright start (and to finish the end of the year on a thoughtful note…literally)!